Saint Louis Stars
Did you know Saint Louis is named after the French King Louis the 14th? I didn't. And he isn't the only celebrated personality connected to this fine city ... Introducing a portion of the Saint Louis Walk of Fame ....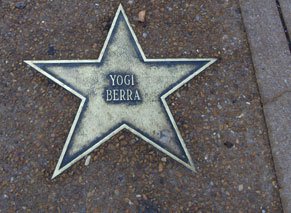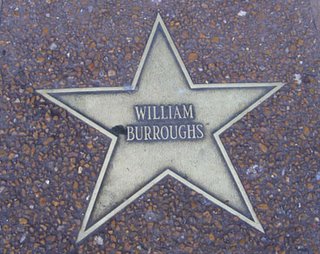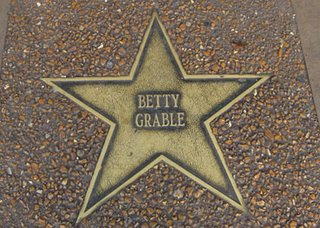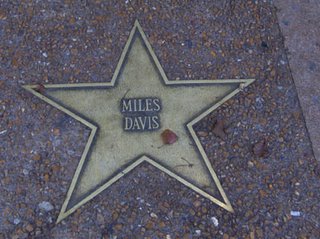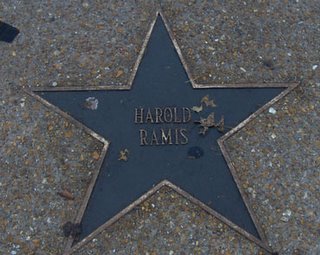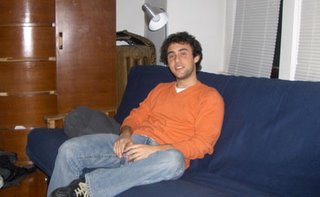 You may not recognize this last fellow, but a star he is. I met AJ for the first time in Greece back in June 2004 at Atlantis Books. His brother Craig, who loyal readers of this journal will remember, is one of the founders of the bookstore project and Craig arranged for me to sleep at AJ's house.
AJ is in Saint Louis attending Washington University - one of the top ten schools in the United States, though the one on the list you are most likely not to have heard of. He lives in this incredible mansion-house with three roomates and epic rooms and stained glass windows. Among his other endeavours, he is an a capella singer and I have a fiendish idea. Remember my friend, the burlesque star Lily Vanderloo? She is currently putting together a new show. What would be better than a burlesque show with an old school/new school barber shop quarter performing between acts? I am totally getting on this idea ...
One final note of pride. As a rapidly again fellow, I was somewhat intimidated to be out carousing with vigourous young college men. I am pleased to report that I not only beat AJ at darts, I also drank him not just under the table but into the bathroom as well.