← The Majesty of Halloween
Baku →
Home & Garden
January 28, 2008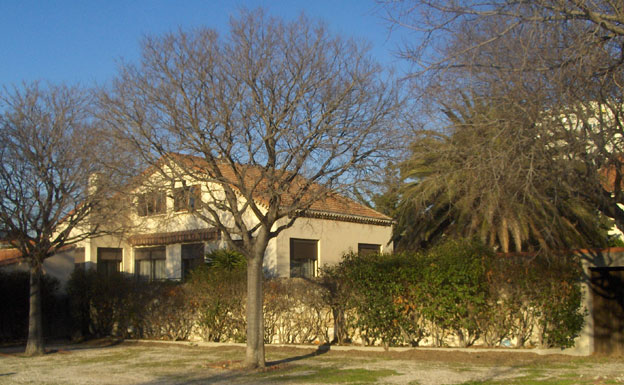 My house on December 27th, 2007. The space in front of the wall is a public park where old people sit in the daytime and teenagers sometimes flirt and drink on Friday nights. There are also the occasional heated games of petanque.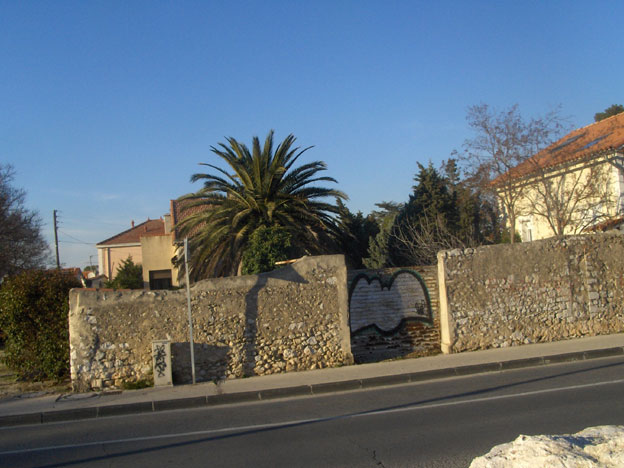 For those wondering where I have now set down my bags, this is the back of the house where I live in Marseille, photo taken on December 27th, 2007. The tag is two months old. I kind of like it. I really dislike the road though. People drive too fast on it. And the scooters make too much noise. I am getting cranky and old. I think we should have speed bumps and fines for faulty mufflers.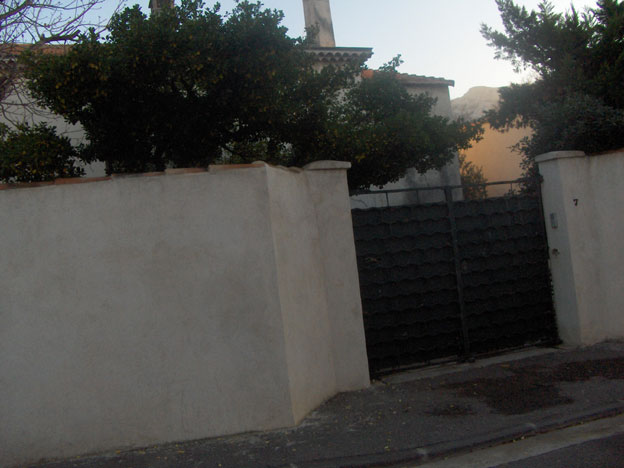 This is the entrance on boulevard Tanneur. This is a very quiet street in a warren of villas near the sea. My neighbourhood, Pointe-Rouge, used to be a summer beach community serving the wealthy of Marseille but it has now been absorbed by the city.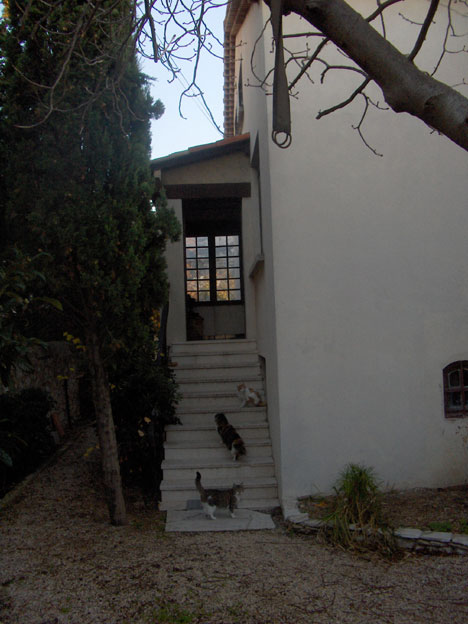 And this is my door to the upstair of the villa. Everytime I approach said door the walking stomachs that are my three wild cats – LadyCat, Calinoux, and Thor – go into a frenzy of mewing on my front steps, as you can see here.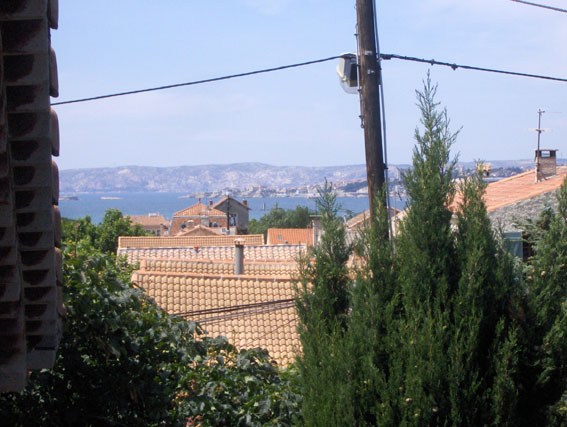 This picture, from May, is taken when you lean out my north window. It shows how close I am to the sea. It also shows why the architect of the house should have put windows that faced onto the sea.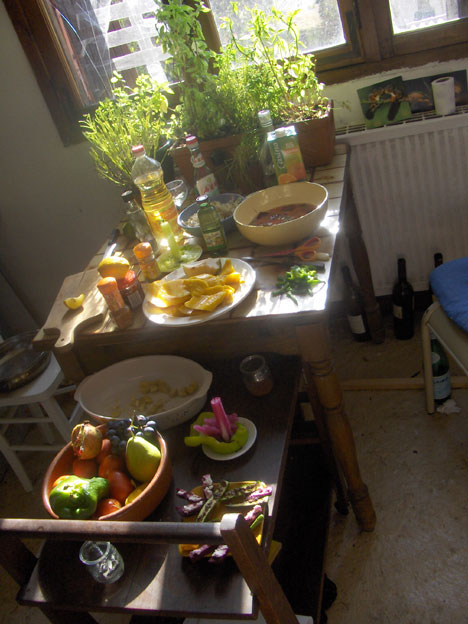 That is my dining room table sometime in August. Mango tofu and beet omelettes are being made.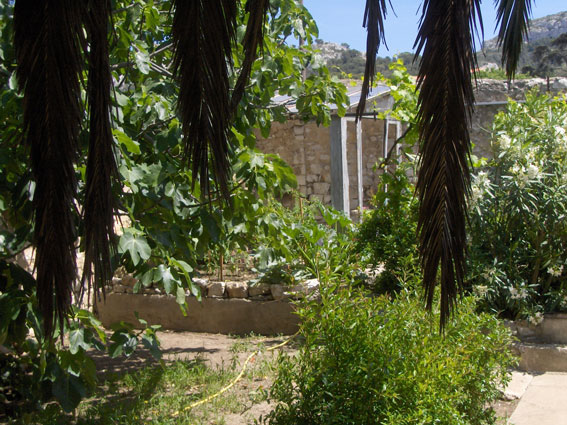 My back garden. Or at least half of it.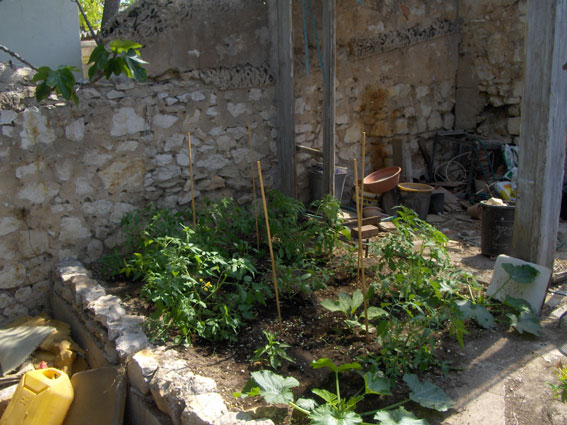 That was my garden in April.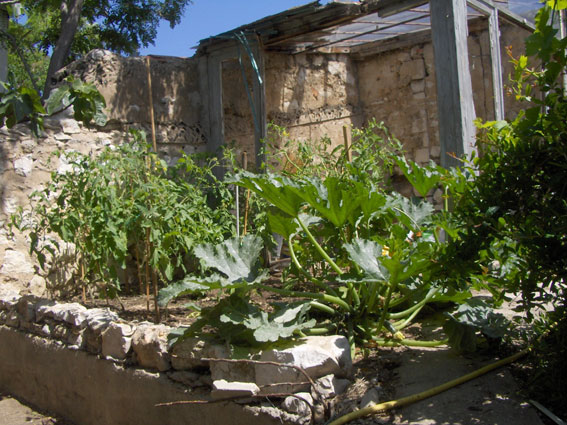 This is my garden in May. I meant to take a progressive photo series but then my camera stopped working for 4 months.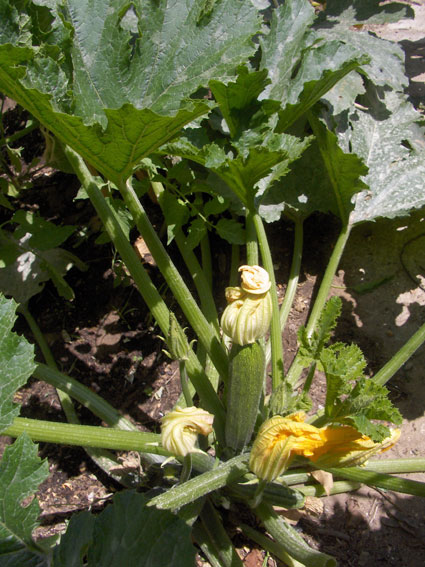 France Telecom workers on a nearby pole complimented me on my zuchinni.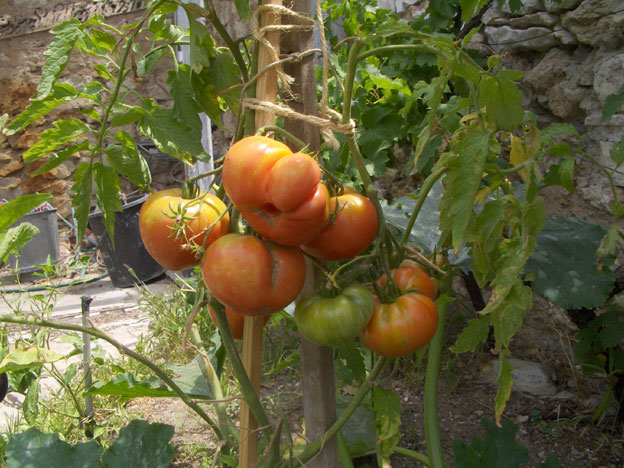 Then my zucchini got odema and my tomatoes overheated.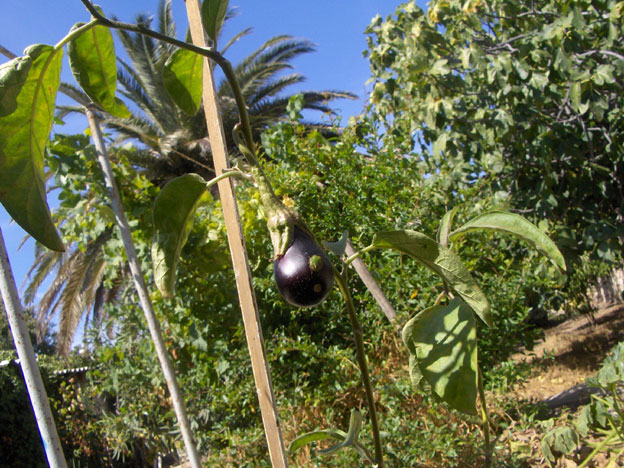 Four eggplant plants resulted in three eggplants. This seems highly inefficient to me and I won't plant them again next year.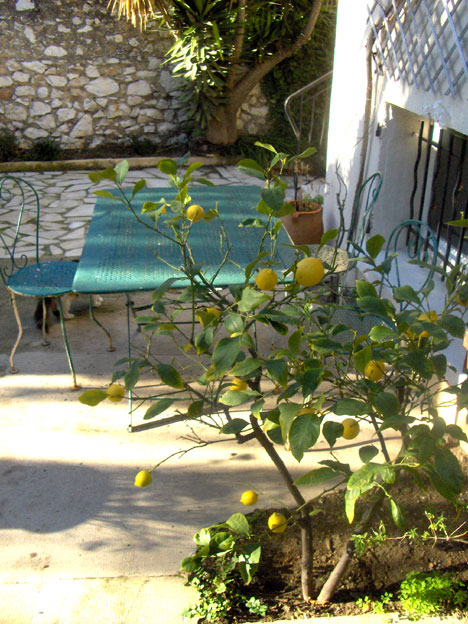 This is one of the little lemon trees, photo taken on December 28th, 2007.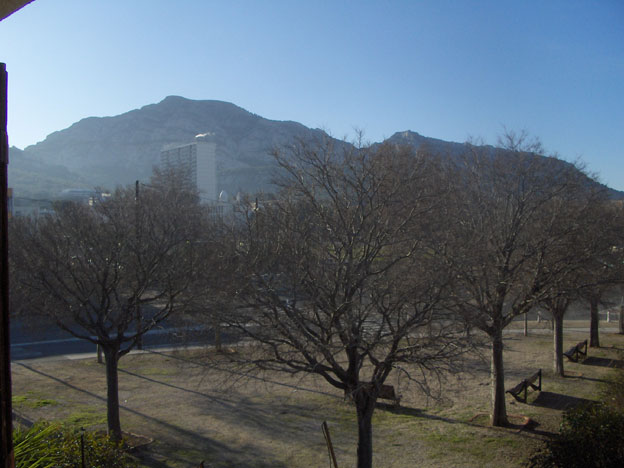 This is the view out my south window. (No leaning this time and that is the same park you see a bit of in the villa shot earlier.)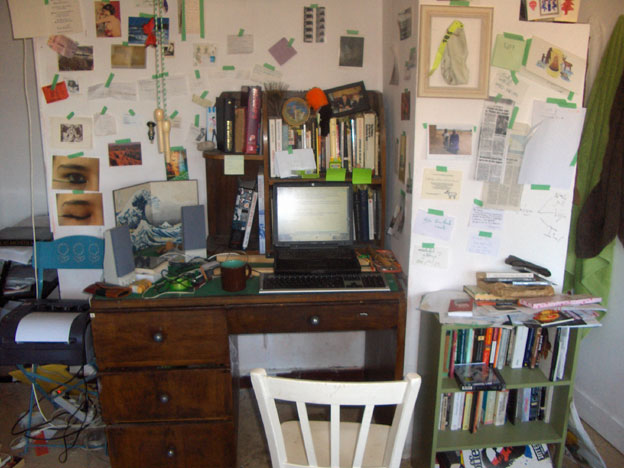 And this is the desk where I am just about to post this to the site.
:: Further Waystations ::

17 Tomatoes

Me & Badinter

A Long Swim

Baku
Halloween

Home & Garden

Upstate

Atelier de Visu

A Greek Sabbatical
- 30 -
← The Majesty of Halloween
Baku →