The people that you meet ...
On of the best part of visiting the homes of random and not-so-random strangers is that you are constantly surprised by the goings on of other folk. Take Jennifer in Indianapolis. Thanks to a Craig's List posting and an email correspondence, she invited me to stay with her on my way through Indianapolis. A lovely young woman with a fantastic sense of humour and a quick wit. But guess what she does at 3.30 in the morning. That's right. She plays with the bones of dead animals.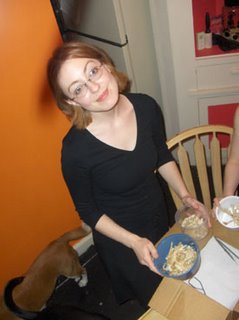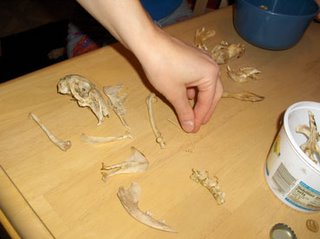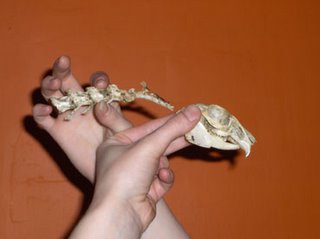 All right, I confess. This is part of her bio anthropology project for university, not some strange semi-Satanic ritual. But still, kind of odd.